Datto
Datto keeps your data safe and your business secure



Datto has been offering data backup and business continuity services for some of the most important companies in the world ever since its founding in 2007.

Datto has proven to strengthen the cybersecurity of some of the largest businesses in the world, but it's not just about growth and profit. Datto understands its role in society. The company lent a hand to retrieve medical records after a multiple-vortex tornado caused 158 casualties and billions of dollars of damage in Joplin, Missouri, in 2011.
The company offers many solutions for its clients- whether you're a hospital that needs to find out sensitive information or a hedge fund that wants to resume trading after a natural disaster. They have raised millions of dollars in funding since its inception.

Your IP Is Safe With Datto
Your intellectual property and consumer information is valuable, whether it's personal information from a gym membership or a high-profile Hollywood agent's notes. Cybersecurity is becoming more of an issue than ever. That's why Datto can make sure that your data is secure,
NO MATTER WHAT HAPPENS.
Of course - intellectual property can be worth hundreds of millions in some instances, especially when it comes to the tech sector. Every company should invest in protecting their data, no matter what industry or size.
The concept of a "cyberwar" is more common in the media than ever before, and many experts believe that the age of the cyberwar is already here. Datto helps you take action and make sure that your data doesn't become victim to a hack or breach of any kind.

Work With The Best
Let's be clear: it's not as if Datto is not your regular run-of-the-mill agency. Datto has some very high-profile clients, and has even worked with teams from the National Football League (NFL).
Datto has also worked with Susan G.Komen, the largest and best-funded breast cancer organization in the United States. The organization has worked all over the world and collects tens of millions in revenue every year. Datto can clearly understand your needs if they can meet the expectations of clients like these!
In fact, employees love Datto too! The company has topped the list for Best Workplaces multiple times. The award is given by Hearst Media, one of the largest media organizations in the United States. It's always good to know that you are working with a company that
TAKES CARE OF ITS EMPLOYEES!

Backup/Sync Solutions
More workers are interested in flexibility than ever before, and remote working is on the rise. In fact, a staggering 96% of U.S. professionals state that they "needed" flexibility. It's no secret that there are more companies than ever with staff in different countries. Of course, there has to be a meaningful way to collaborate while still making sure that documents are accessible and safe.
Datto offers a unified platform where employees can work and share results. Thanks to Datto, employee activity can be monitored and presented in a clear manner. The company also allows for privacy when it comes to employees accessing information on a "need to know" basis.

Storage That Helps You Scale
Human beings are producing more data than ever. This shouldn't come as a surprise, considering that the Internet has revolutionized the way that humans and businesses interact with each other. In fact, these days, 90% of the data in the world was created within the past two years, which is a testament to the amount of data we now create.

The more that you grow, the more data storage that you will need. Datto offers storage solutions for companies that are focused on real expansion and revenue.

If your business is ready to scale, I.T. Centre and Datto can make sure that your data is safe as your company grows.

Contact Us!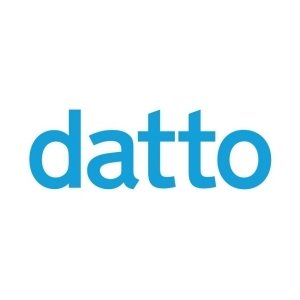 Our I.T. Partners


Got a question? Phone us now on 1300 721 486
or send us a message below and we'll get back to you ASAP :)