Microsoft Teams
Microsoft Teams offers a Shared Workspace where employees can share files, add apps as "tabs", chat about tasks, and more!



Microsoft Teams understands that decisions aren't always made alone, and there has to be a place where a team can have meaningful discussions.

How will your business move forward if everyone isn't on the same page?
There are businesses of all kinds that are continually trying to figure out how to make sure that their team is more productive than ever. When it comes to a unified communications platform to encourage collaboration, MICROSOFT TEAMS is the right choice!

TEAMWORK makes the DREAM WORK
Microsoft Teams has already proven to be Microsoft's
FASTEST GROWING application in the company's history!
Microsoft Teams helps your team become better than ever...it can help when it comes to:
PRODUCTIVITY
COMMUNICATION
COLLABORATION

Are Your Employees Engaged?
Everyone wants their business to grow. You may have even hired some freelancers in a different city or country to help you reach that next level. Microsoft Teams can help build morale with remote teams since everyone can stay connected!
It doesn't matter whether we are talking about internal staff or external clients: Microsoft Teams helps keep employees engaged and communication clear!

MORE COMMUNICATION = MORE TRANSPARENCY
How is your company going to advance if your employees aren't communicating? You should be doing everything you can to make sure that your company is transparent, and Microsoft Teams can make sure that your company is in touch and on the same page.
Remote working is on the rise, and Microsoft Teams is the kind of technology that can help boost morale even with employees in different locations!
Are you dealing with employees in different countries? Have no fear, Microsoft Teams understands the need for VERSATILITY. Teams supports
44 languages, and 60% of Teams users use the software outside of the U.S.! Microsoft Teams can help you make sure that you take advantage of all of the incredible talent out there, all over the world, no matter who they are or what skills they have!

Strike The Right Tone
One of the issues that emerges when it comes to communication is making sure that tone is understood. You don't want employees to misunderstand each other because they interpret the text differently, after all.
Microsoft Teams has an incredible selection of GIFs and emojis to help drive the point home, allow employees to express themselves, and connect in a meaningful way! There are also new features that enable employees to "mute" the right channels when it's time to focus, as well. It also integrates well with many other Microsoft Office 365 tools, as well.
You might find that emojis can be incredible tools that can inspire and motivate your co-workers as well! The right tone and the right enriched conversations can lead to TRUE CONNECTION with clients, employees, partners, and more. Microsoft Teams supports a range of emojis and GIFs, which are becoming more popular at work than ever!

The Right Choice
Microsoft Teams is an excellent choice for any business that genuinely wants to grow. That's why it's the chat-based collaboration trusted by over 500,000 companies! That would also include
91 of the Fortune 100 - showing how powerful companies appreciate the features that Microsoft Teams has to offer!
In fact, Microsoft Teams also now boasts over
13 MILLION DAILY USERS.
Bring together:
Files
Tools
Conversations
Businesses love Microsoft Teams! It's
INCLUSIVE, COLLABORATIVE, AND SECURE.

You can also customize features for specific teams, since different teams might play various roles and have specific capabilities, as well. It doesn't matter whether you are worried about compliance, security, or productivity - Microsoft Teams can make sure that your business is handling everything the way it should be handled.

Improve Company Culture
You might find that Microsoft Teams can help improve your total company culture. The truth is that there is a real disconnect when it comes to workers and a companies overall vision. In fact, 63% of workers who communicate every hour feel more aligned to their overall company's strategy than otherwise. You can also customize workspaces in Microsoft Teams to make sure that certain tasks are completed, and milestones are achieved.

Integration. Convenience. Collaboration.
Do you know how much time that workers waste just switching through applications? You might be surprised. Specifically, research indicates that workers toggling between business apps can lead to 32 days in lost productivity annually! Microsoft Teams can help centralize the conversation, instill some focus, and make sure that the bottom line is intact.
One platform allows you to:
SHARE, COLLABORATE, COMMUNICATE!
It's more important than ever for businesses to maintain secure communications, while also allowing employees to converse, communicate, and engage - and that's exactly why Microsoft Teams has gained so much momentum!
I.T. Centre and Microsoft Teams can end up being a key part of your company culture as it grows and faces new challenges as an enterprise collaboration solution.


Contact Us!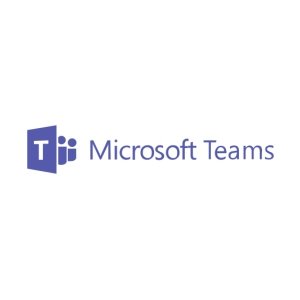 Our I.T. Partners


Got a question? Phone us now on 1300 721 486
or send us a message below and we'll get back to you ASAP :)