Microsoft Flow
Microsoft Flow is the workflow automation platform that can help save your business a huge amount of time and money!



There are all sorts of complex and ineffective business tools out there, but that's what separates Microsoft Flow from the competition.

Let's face it: the truth about business is that there are often repetitive tasks that eat up the time of employees. Microsoft Flow is
EASY TO USE, and you might find that it helps with everything from
SOCIAL MEDIA ENGAGEMENT to
AUTOMATING ADMINISTRATIVE TASKS, and more!
BUSINESS of all kinds, lose upwards of
$1 TRILLION in lost productivity.
Microsoft Flow can help you recover some of that lost money by making sure that workflows are as seamless as ever. It doesn't matter whether it's an email alert, syncing up notes from an important business meeting, or getting notified about a
SIGNED CONTRACT - Flow can help!
You can end up saving the kind of time and money that can truly take your organization to the next level!
Keep your team in the loop about a negative review. Store your e-mails in a secure cloud-based server. Track expenses to have a more accurate idea about your records.

STREAMLINED. SLEEK. SECURE.
Microsoft Flow can DO IT ALL!
Let's say that you own a retail business and need to automate marketing so that consumers can stay engaged, offer feedback, and become advocates for your company. Microsoft Flow can make social media scheduling easier than ever before!
After all, the global marketing automation industry is expected to double by 2024 from where it currently is in 2019, and it will soon be a $6 billion industry! Take advantage!

With Microsoft Flow, you can:
AUTOMATICALLY SAVE E-MAIL ATTACHMENTS TO ONEDRIVE
COPY FILES AUTOMATICALLY TO SAVE TIME
SHARE AND SYNC DATA TO
IMPROVE PRODUCTIVITY/EFFICIENCY
STAY NOTIFIED ABOUT E-MAILS, RESPONSES, APPROVALS, AND MORE!
STREAMLINE REPETITIVE/MUNDANE TASKS


Microsoft Flow helps you:


STAY CONNECTED

STAY INFORMED

STAY READY

Instead of switching screens/processes/apps - LET MICROSOFT FLOW IMPROVE YOUR WORKFLOW!

Microsoft Flow can also
ENCOURAGE COLLABORATION in your company, only to find that teams have been formed and there's no real tools to change that. Microsoft Flow can not only help when it comes to improving day-to-day productivity and automating repetitive tasks - the software can help with data collection, sales, marketing, and so much more!
Need to be informed on the go? No worries! Microsoft Flow offers templates that can make that easier for you!
Want to approve requests quicker so your business can scale faster! Microsoft Flow can handle that, too!
There's also a
MOBILE APP!
There more smartphones than humans these days, which is simply an indicator of how essential remaining mobile can be for companies in all industries. A mobile app makes Microsoft Flow
MORE CONVENIENT AND ACCESSIBLE for those on the move!
You'd be surprised at how versatile Microsoft Flow can be! The automated workflow platform offers much more than just communicating with Microsoft products - it can work with: Dropbox, Slack, Facebook, Mailchimp, Salesforce, Vimeo, Wunderlist - and so much more!

Choose Your Templates
Since automated workflows can improve everything from sales and marketing to HR and training = the Flow templates are tried-and-true strategies that you can already choose from!


That's right - you can SUBMIT YOUR OWN FLOW TEMPLATES, and create your own CUSTOM CONNECTORS!

Benefits include -



More Flexibility: Collaborate more efficiently than ever, even when you're on the go. Respond ASAP for marketing/social media engagement purposes.

More Transparency: Microsoft Flow allows employees and executives to check through requests and approvals for maximum transparency.

More Productivity: Automate the right tasks to save time and money for everyone involved!
I.T. Centre and Microsoft Flow can improve your business whether it's trying to become more transparent, automate social media, sync files, monitor social media reviews, or many of the other time saving tasks you can think of!

Contact Us!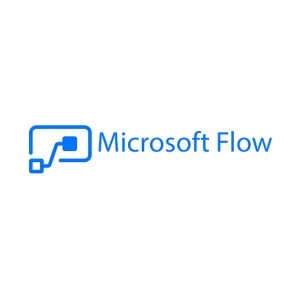 Our I.T. Partners


Got a question? Phone us now on 1300 721 486
or send us a message below and we'll get back to you ASAP :)